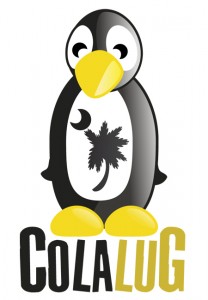 The Columbia Linux Users Group is a group of interested Linux and BSD users dedicated to sharing knowledge and experience concerning Linux, BSD, and Free and Open Source Software. (Sometimes abbreviated "FOSS").
ColaLUG usually meets twice per month to talk about items related to Linux, BSD, free software and Open Source. The first meeting will be the regular monthly meeting where we have a brief business meeting to handle club matters, and then conduct educational sessions presented by our members or outside speakers. Usually two weeks following the regular meeting, we will have a "Lab" meeting to work on computers for our donation program, or other hands-on experimentation with Linux or BSD. If you are interested in attending the lab meetings, please join our mailing-list since there are sometimes last-minute changes to the day or time of the meeting.
Membership in ColaLUG is free and open to anyone interested in participating in or learning about Linux, BSD or Free and Open Source Software in the Midlands of South Carolina.