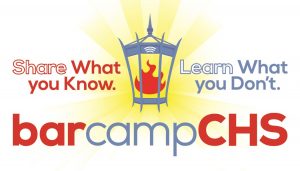 "BarCamp is about particpation not observation!"
BarCampCHS is the ad-hoc, user generated fUN-conference where attendees determine what will be presented. Sessions, discussions, demos, and interaction occur from everyone attending, not a pre-selected panel of speakers. BarCampCHS provides local area techies, developers, designers, entrepreneurs, and more with an open environment for learning and sharing.
And, unlike most conferences, BarCampCHS is only ten bucks!
BarCampCHS includes the creative diversity of the Lowcountry by covering topics for technophiles, digital artists, writers, designers, entrepreneurs, nonprofits, and more. If you don't find your niche, you should pitch a session to create it!
Read more about How it Works.