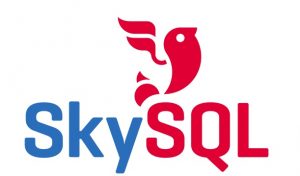 SkySQL is a global software vendor specialising in high availability and high performance MariaDB & MySQL. With its head office in Espoo, Finland and team members circling the globe, SkySQL has over 400 customers in more than 30 countries worldwide. With a client base consisting of global brands such Google, Fusion-io, HP, Virgin Mobile, Craigslist, Harvard University and numerous small to medium businesses, SkySQL is perfectly suited to help with any of your data needs.
SkySQL products and services bring ease of use and assistance 24/7, while providing an effective way to increase database productivity, reduce downtime, augment existing resources and prevent vendor lock in.
SkySQL was founded in 2010 by the same team behind MySQL AB, including David Axmark, Michael 'Monty' Widenius and Kaj Arnö. Today, with the merger of SkySQL and Monty Program Ab, it has become the world's leading talent pool of MariaDB and MySQL expertise. Also, with being a founding member of the MariaDB Foundation, SkySQL is the key commercial player behind MariaDB, the emerging standard in open source SQL databases.